Training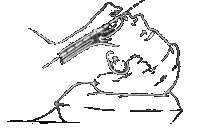 Stage 2 Training
The Stage 2 training programme is 2yr based in either a city or DGH location. involves achieving evidence for the 7 GPC Domains and the 7 Clinical Domains of the 2021 Curriculum.
The programme in the West of Scotland will involve a year of general anaesthesia training (ST4), including obstetrics and pain medicine, and a year of subspecialty interest training (ST5) encompassing Intensive Care Medicine, Cardiothoracic Anaesthesia, Neuroanaesthesia and Paediatric Anaesthesia. Occasionally, sub-specialty blocks may occur in ST4 to facilitate LTFT.
To achieve the Stage 2 Certificate, anaesthetists in training will need to complete the HALOs for the 14 Domains and achieve the Final FRCA Examination. They will then progress into Stage 3 and SIA training.