Training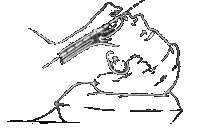 Stage 1 Training
CT 1-3 and ACCS (1-4)
This stage of training will be split between city and DGH sites. You will rotate either half way through CT2 or at the start of CT3 depending on the combination of hospitals within your programme.
Following National Recruitment the RAA will be in touch with trainees who have been appointed to the West of Scotland Training Programme to seek hospital preferences (city/district).
Due to the size of the school it may not be possible to accommodate your first choice starting location, your ranking position in the national appointment process will be used to order preferences.
Over the course of your training the TPD will coordinate future placements to balance your training needs.
Stage 1 training programme
You will achieve Core Clinical Outcomes and pass the Primary FRCA Examination.
---
ACCS training comprises a 2-year common training programme which involves 6 month rotations in: Acute Medicine and Emergency Medicine (CT1), Intensive Care Medicine and Anaesthesia (CT2). The final two years of the ACCS programme follows the CT2 and CT3 years of Stage 1 training in the "base" specialty interest.
Anaesthesia (An)
Emergency Medicine (EM)
General (Internal) Medicine (Acute) (AM)
---