Welcome
The West Region of the Scotland Deanery oversees training in the Health Boards of Greater Glasgow and Clyde, Ayrshire and Arran, Dumfries and Galloway, Forth Valley and Lanarkshire — a population of 2.55 million. The specialty training program complies with the RCoA 2010 and 2021 Curricula for a CCT in Anaesthetics and ICM. Any comments/suggestions or notices please email: [ WOSSA website ] To navigate around the website please use the menu key in the top right hand corner of this page.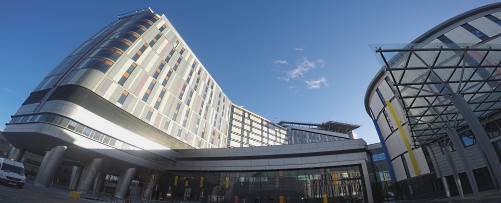 © Dr G Hilditch
The Queen Elizabeth University Hospital
Notices
Fri 20 May 2022
WoSART Stage 3 teaching
Speakers:
Dr Rachel Kearns – Covid in pregnancy, what have we learned?
Dr Rahat Maitland – T1 DM in pregnancy
Dr Marie Friel – Endocrine Disorders in Pregnancy
Please see
Post FRCA page
for further details
Mon 30 May 2022
WoSART Final SOE Course
First face to face course in years! Monday 30th and Tuesday 31st May. The course runs from 8am to 5pm at RCPSG SIM Centre, Blysthwood Square, Glasgow, with format and questions in simulated exam conditions. See the Final FRCA teaching page for further information and application form.
W:
Final FRCA page
E:
Final SOE Course
Thu 28 Jul 2022
WoSART Primary MCQ Prep Course
Full Calendar & Notices