WOSSA
West of Scotland School of Anaesthesia
---
Welcome
The West Region of the Scotland Deanery oversees training in the Health Boards of Greater Glasgow and Clyde, Ayrshire and Arran, Dumfries and Galloway, Forth Valley and Lanarkshire — a population of 2.55 million. The specialty training program complies with the RCoA 2010 Curriculum for a CCT in Anaesthetics and ICM.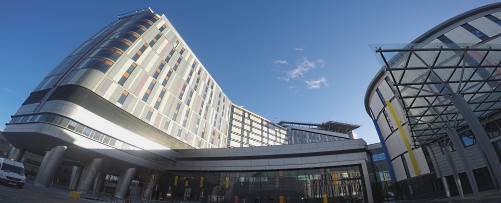 © Dr G Hilditch
The Queen Elizabeth University Hospital
Noticeboard
WOS Final SOE Course
30th, 31st May 2019. Teaching and Learning Centre, QEUH. See Education section for application form.
Primary FRCA Masterclass
4th - 6th June. 3 day course covering difficult topics for preparation for the Primary FRCA. PG Centre, St Mungos Building, GRI.
WoSOA Trainee Night
19th June 6pm for 7pm. Lecture Theatre (Level 1), New Lister Building, GRI
GReAT Course
Glasgow Return to Anaesthesia Team Course, 14th June 2019
email: returntoanaesthetics@gmail.com

Teaching and Learning Centre, QEUH, Glasgow. Posted 20th May 2019.
MaLT Meeting
Management and Leadership for Trainees(MaLT)Speaker Jonathan Best COO, NHSGGC. Tuesday 28th May 2019, Room L2006, TLC, QEUH. Coffee at 17:00, Talk 17:30-18:30.
Posted 25th May 2019.