For anaesthetists in the West of Scotland: the ultimate Personal Leave Diary, an easy-to-use Consultant Logbook, and the useful Library Plus.
---
Personal Leave Diary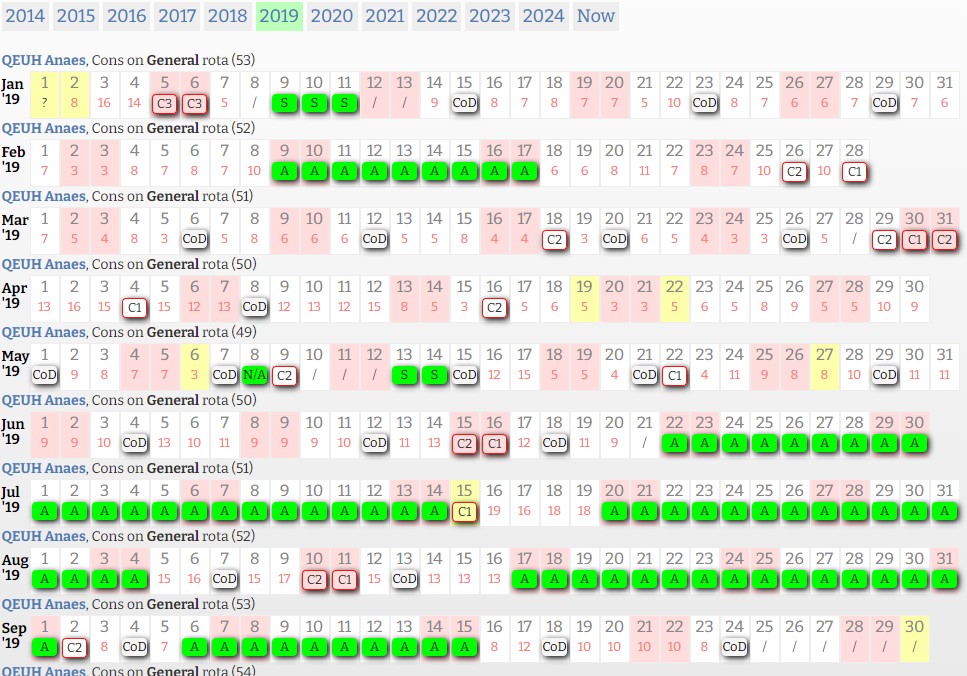 For Consultants: implements QEUH leave rules for DCC-session-based leave; compensatory time-shifting for unpaid DCC outwith your job plan; and accurate lieu session calculations for all public holidays (worked and/or job-planned).
For Trainees: current national leave rules, accurate per-hospital public holidays.
Features JET5's year-planner interface. Seamlessly tracks your leave over time—comprehensive reports mean you are always in full control of exactly what leave you have taken, what you are due, and why. More...
nb JET5 Diary is a personal leave record. You must apply for all leave using your employer's official system.
---
Consultant Logbook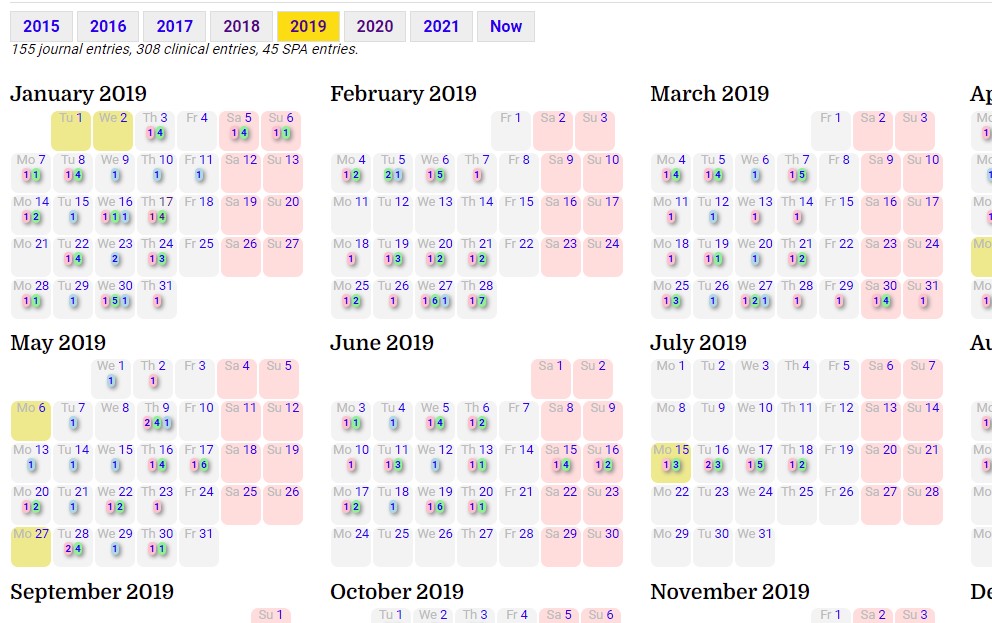 A comprehensive terms-based Logbook producing a detailed and informative "Indicative Workload" report for your appraisal (pdf). The large integrated terms-set defines not just surgical cases but HDU/ICU care, LA blocks, monitoring, specialised techniques, SPA, research, and admin activity. More...
---
Library Plus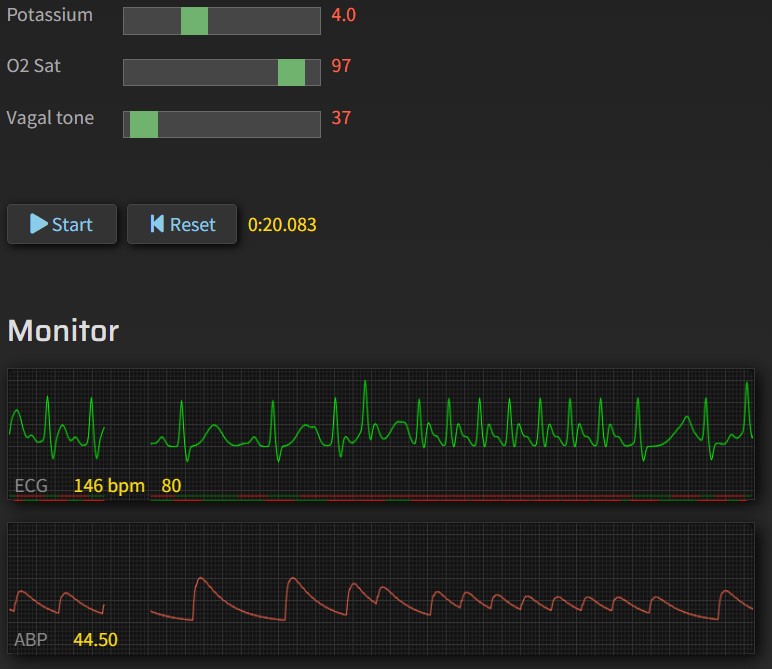 A collection of anaesthesia documents and apps—an inspiring mixture of the useful, the fun, and the amazing from JET5. More...